Our creative business workshops are crafted for you to achieve


100% employee engagement

. PowerPoint can't do that.
---
Creative Business Workshops
We can help you craft the right solution for your next meeting. Need something fun? We got the laughs. Need something productive? We'll bring your business to life.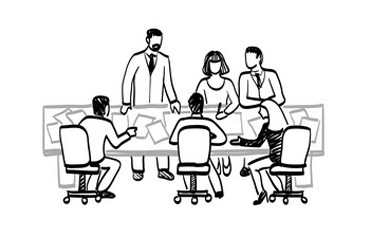 Meetings, Retreats, Workshops
Whether it's a team project that needs some help or a focus on team building, we've got what you need.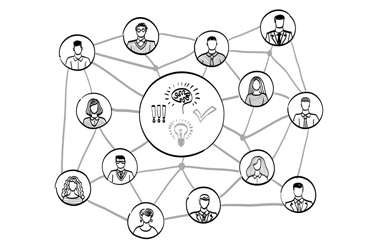 Conferences
You have a crowd, we have the punches that'll keep them awake and having fun.
---
If you're not sure where to start, try one of our
out-of-the-box workshops.
---
Yes, And for Teams and Organizations in Flux
Structural and Cultural Change Management
Has your team recently grown, merged or pivoted?  Are external pressures bringing about change faster than people can adapt to it?  This workshop uses improvisation and LEGO serious play to help teams get more comfortable with uncertainty, more curious about change and stronger in their commitment to each other.  
Skills Covered
Adapting to change

Merging working styles

Adopting the right mindsets for a changing environment

How to go with the flow without giving up your own point of view

How to cede control when it's holding you back and be heard when it matters
---
Find the Unusual and Follow the Fun: Rapid Ideation for Innovation
Storytelling and Innovation
More and more people are being asked to generate new ideas at work more often.  Whether it's a call to reimagine something totally new, or an expectation to improve existing products and services, more often than not there's plenty of pressure and not much guidance.  Improv games contain excellent tools for generating unconventional ideas.
This workshop demystifies idea generation by helping teams and individuals think nimbly, build on each other's ideas, and turn off their inner critics while strengthening their storytelling skills. The workshop will culminate with participants pitching ideas to one another.
Skills Covered
Free associating in a "flow state"

Celebrating other's ideas

Justifying relationships between seemingly disparate concepts

Building ideas one word at a time ("bring a brick and not a cathedral")

Using mistakes and misinterpretations to your advantage
---
Being Yourself and Finding Your Place
Team Building and Collaboration 
Employees' physical, cognitive, and emotional well-being are directly connected to their performance at work.  But whether the barriers are self-imposed or embedded in organizational norms, most people aren't doing their best work because work doesn't feel connected to who they are.
We believe that everyone is more likely to be successful in a culture of mutual celebration.
Skills Covered
This workshop helps people imagine their own and their colleagues' authentic selves at work and to explore how that might impact teaming, culture, project work, and daily interactions
Participants will use improv games focused on vulnerability, sharing energy, forging connection, and making each other look good.
---
Dealing with Ambiguity
Problem Solving and Risk Taking
If the problems we're asked to solve at work were simple, we probably wouldn't be asked to solve them. Solving "wicked problems" requires a willingness to cede control, comfort with non-linear thinking, the ability to discover patterns and the courage to make bold choices.
Skills Covered
This workshop will help individuals center themselves when they're overwhelmed by complexity


Experiment safely without all the answers

Admit when decisions you made weren't the right ones
---
Push Your Creative Limits
Schedule a Creative Business Workshop Today