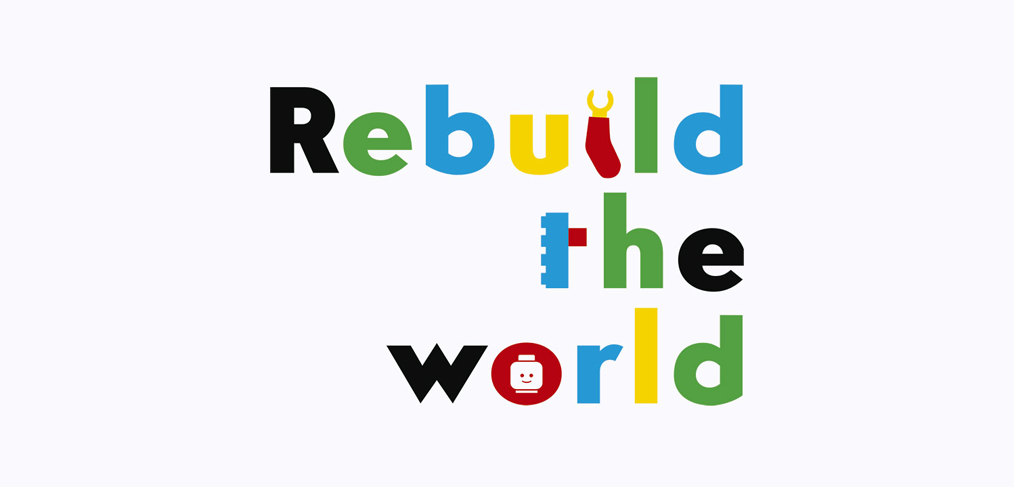 How LEGO's Rebuild The World Campaign Affects Adults In The Workplace
You're scrolling through your Instagram timeline, swiping through image over image from an algorithm that's been curated for you by another entity. This practise takes up at least an hour or so (perhaps more) of your daily life. And it's been normalized so much that you've never even questioned what it's doing to your brain! How does all of this affect your creativity? How could it be affecting your attention span?
Well, not in a very positive way, according to research. 
With the bombardment of content through digital media – everyone's creativity is being influenced in some way or the other. Whether you're working in a creative field or not – adults in the workplace need their creative powers to be more productive and excel in their work. 
Lego's rebuild the world is a way to play, a way to think, a way to guide a brand, a way to view the world, and so much more…
LEGO's Rebuild The World Campaign is catering to just this creativity crisis. Studies continue to prove that it's helpful for adults to engage in game activities in the workplace. This leads to higher productivity, more creativity, and a general sense of well-being amongst people. While LEGO has historically catered to children of a certain age – adults can also benefit massively from this Campaign, regardless of their age:
It Encourages Participation From Everyone
We already have people in the workplace often getting together for conferences and meetings boring sessions. Why not get them to sit together to indulge in some creative play! LEGO kits encourage people to come together and solve a problem together in an unconventional format. The outcome: teamwork, innovation, and participation from all team members involved! 
It Harnesses Your Creative Powers
Having a LEGO kit lying in front of you is automatically going to spring up a whole lot of creativity from within. You're encouraged to be imaginative, think outside the box and also collaborate with your team members to solve a problem in a creative way. How will you make your imagination come into reality? How does your idea manifest physically? How well do you receive feedback from your colleagues? It's a productive process for everyone involved! 
It Teaches The Importance Of Having A Plan
When you're faced with a LEGO Kit, you'll easily be able to see the importance of organization. How you must familiarise yourself with each piece, have a plan to execute with your team members, and how you actually implement whatever you've laid out. The more well thought out and organized your approach is – the better the outcome! 
We get it, you think you're all too old to be playing with LEGOs in the workplace. But knowing how important it is to preserve your creativity in the age of digital media – it may be time to reconsider! 
Are you an adult that still loves LEGOs? Talk to us about a LEGO® SERIOUS PLAY® workshop.