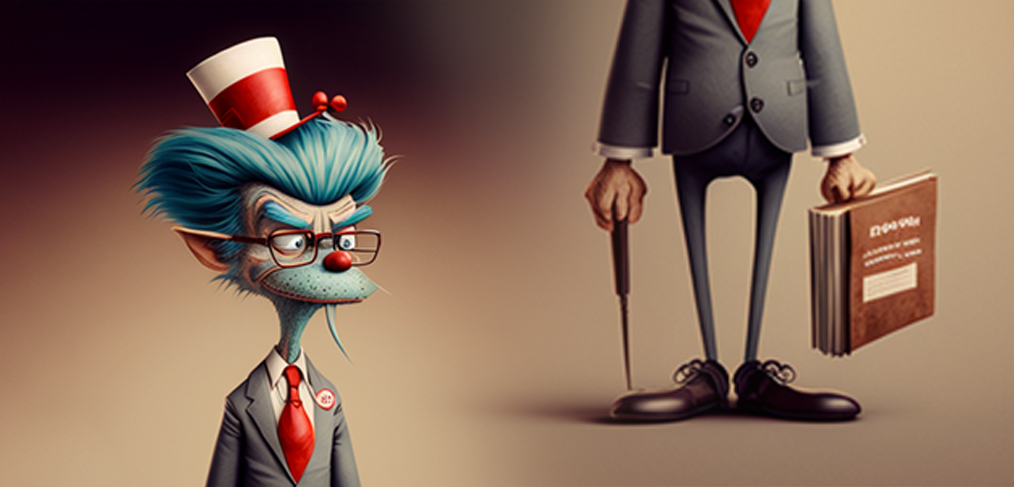 Dr. Seuss Quotes Perfect for New Year Business Motivation
Dr. Seuss is one of the most beloved children's authors of all time, and his quotes are just as timeless and relevant today as they were when he wrote them over 70 years ago. If you're looking for some fun, motivational quotes to use in your business in 2023, look no further than the books of Dr. Seuss! Here are a few of his most inspiring quotes that would be perfect for any business setting (or your at-home office!).
"You have brains in your head. You have feet in your shoes. You can steer yourself any direction you choose." -Dr. Seuss, Oh The Places You'll Go!
This quote from one of Dr. Seuss's most popular books is a great reminder to employees that they have the power to make their own decisions and chart their own path within the company—and even beyond! Remind your staff that they have agency in their career destinies, and with hard work and dedication, they will go far!
"Think left and think right and think low and think high. Oh the thinks you can think up if only you try!" -Dr. Seuss, Oh The Thinks You Can Think!
It can be easy to get stuck in a rut within any business or industry, but this quote reminds us that creativity is key if we want to stay ahead of the competition. Encourage your team to come up with outside-the-box ideas that could revolutionize your business strategy and take it to the next level!
"Unless someone like you cares a whole awful lot, nothing is going to get better. It's not." -Dr Seuss, The Lorax
This quote speaks volumes about the importance of taking responsibility for making positive change happen in our lives—not just professionally but personally as well! Let this be a reminder for everyone on your team that making an effort towards progress is essential if we want our businesses (and our lives!) to improve!
The works of Dr. Seuss offer so much wisdom beyond childhood storybooks; these quotes are perfect for motivating staff members at all levels within any organization or business setting! If you're looking for some inspirational words that can help kickstart new projects or foster creativity among your team members, consider giving these Dr. Seuss gems a try! They might just surprise you with how applicable they are to our everyday lives—especially when it comes to running a successful business.